Richard R. Vivolo

Memorial

May 28, 1943 - November 9, 2009

I'd Like The Memory Of Me

To Be A Happy One,

I'd Like To Leave An Afterglow

Of Smiles When Life Is Done.

I'd Like To Leave An Echo

Whispering Softly Down The Ways,

Of Happy Times And Laughing

Times And Bright And Sunny Days.

I'd Like The Tears Of Those

Who Grieve, To Dry Before The Sun.

Of Happy Memories That I Leave

When My Life Is Done.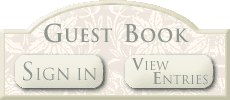 Richie was a son, a brother, an uncle, and a cousin, nephew and friend to many. To all who knew him, he was known as kind, generous, loyal and dedicated. He was a man of great faith with strong spiritual convictions which were manifested  in his daily walk with God. He truly put Jesus first, others second and himself last in all he did.

He will truly be missed by all who knew and loved him and though gone, will never be forgotten.

I know Richie would not want to say goodbye but rather, just so long for now!

Rest in peace bro.....until we meet again.

        What Is Death

But An Opposite To Birth

A Time When We All

Shall Leave This Earth

A Peaceful Sleep

As We Lay In Wake

For The Lord Our God

Our Soul To Take

The Trumpet Shall Sound

Mighty Its Blast

Christ Calls Us Home

Souls Free At Last

Far Too Long

Did Deaths Fear Ring

Swallowed Up In Victory

Now Where's Thy Sting ?

A Spiritual Journey

Far, Far Abroad

Absent From The Body

But Present With The Lord

Library Of Congress Copyright@2000 Len Vivolo

Obituary

Richard R. Vivolo, 66, of Valley Cottage NY passed to life eternal on November 9th, 2009. Born May 28th, 1943, he was recently retired from Merrill Corporation out of Chicago as a Print Service Manager, had served in the Army Reserves, was a member of Congers One Senior Citizens Club and was an avid Yankee and Giant Fan. Predeceased by his father Biagio and brother Dennis, he is survived by his mother Mariann, sister Anita,brother Leonard, nieces, nephews and their children, cousins, aunts, uncles and many dear friends. A memorial service celebrating his life will be held on Thursday, November 19th at 2:00 PM at Living Christ Church in Nyack(formerly Simpson Memorial Church). Donations in lieu of flowers may be made in his memory to The Christian & Missionary Alliance, PO Box 35000, Colorado Springs, CO 80935 JOSPEH W. SORCE F. H. INC. 728 West Nyack Rd. West Nyack, NY 10994 (845) 358-4433 www.sorcefuneralhome.com

The Moody Church Choir in Chicago paid this tribute to Richie during their choir practice on November 18. Richie donated the money for them to purchase this Grand Piano. They gathered around the piano to remember Richie and his generous support of their ministry.

Church Tribute To Richard R Vivolo

The Church dedication service for the new piano.  Richie is seated bottom right in the first row wearing the maroon shirt.

We are all visitors to this time and place. We are just passing through. Our purpose here is to observe, to learn, to grow, to love, and then we return home.

The LORD is my shepherd, I shall not be in want.

  He makes me lie down in green pastures,

      he leads me beside quiet waters,

  he restores my soul.

      He guides me in paths of righteousness

      for his name's sake.

  Even though I walk

      through the valley of the shadow of death, 

      I will fear no evil,

      for you are with me;

      your rod and your staff,

      they comfort me.

  You prepare a table before me

      in the presence of my enemies.

      You anoint my head with oil;

      my cup overflows.

  Surely goodness and love will follow me

      all the days of my life,

      and I will dwell in the house of the LORD

      forever.

The article below appeared in "PULSE"....the Magazine Of  Alliance Theological Seminary, in honor of Richard R. Vivolo.